How do I buy?
1. Select the size you want and then add the product to the shopping cart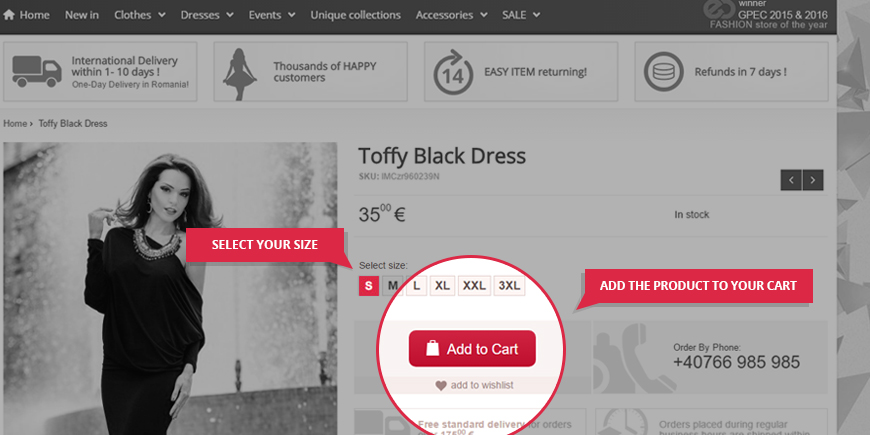 2. The desired product has been added to your shopping cart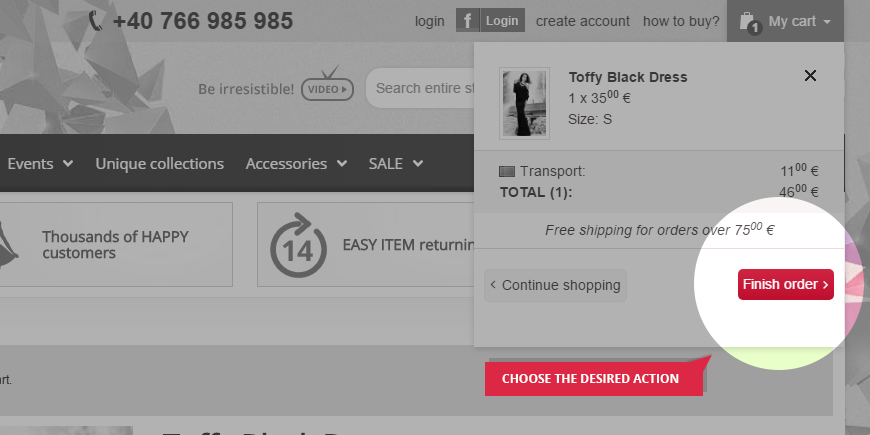 3. Here you can see your shopping cart summary. Choose the options that fit you, check the box "Terms and Conditions" and then click "Checkout"